What is Legal Aid Ontario's Racialized Communities Strategy?
Legal Aid Ontario (LAO) has committed to developing a multi-year, multi-faceted, province-wide racialized communities strategy that will build upon the services and supports that LAO already has in place.
This strategy will enable LAO to:
better identify and prioritize the complex intersecting needs of racialized clients and ensure they can access a range of both legal and social services.
expand access to legal services.
develop policies, protocols and processes to reflect a better understanding of how being racialized impacts a client's experience in the legal system.
provide more supports to service providers.
create a sustainable plan to ensure LAO staff are knowledgable and educated in the experiences of racialized communities and how it impacts clients, and provide up-to-date resources to assist in their work.
Next steps
LAO will be engaging over the coming months in preliminary meetings and engagement sessions with a wide array of justice and social service partners, communities, lawyers, community service providers, legal clinics, peer networks, professional associations, government agencies and LAO staff.
LAO will produce a consultation paper to serve as a starting point for continued province-wide consultations.
During the first year of the initiative, we hope to identify opportunities for short-term program enhancements to benefit this particularly vulnerable client group.
The team
Wayne Van Der Meide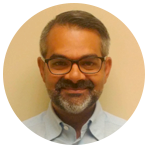 After working as a law student at Parkdale Community Legal Services, Wayne articled with Ontario Human Rights Commission. Wayne then completed a Masters of Law with a focus on intersectional equality analysis. During this time Wayne had a number of articles on the needs and perspectives of members of racialized communities published. Wayne joined Legal Aid Ontario as a Policy Counsel 14 years ago. After developing strategies for responding to the needs of Aboriginal clients and survivors of domestic abuse, Wayne led the creation and management of the Protocol Case Unit. Since 2012, Wayne has been Regional Manager with the Provincial Case Management Office. In that capacity, Wayne is responsible for managing a number of high cost and high risk legally aided criminal trials and appeals as well as working with Districts to support the members of the bar outside of the GTA who regularly act in the cases.
Kimberly Roach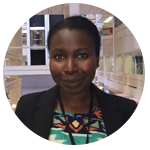 Kimberly comes to us from Rexdale Community Legal Clinic where she was staff lawyer for 4 years prior to accepting a secondment to LAO as a Clinic and Programs Advisor for the Specialty Clinics. While at Rexdale Community Legal Clinic, Kimberly assisted in development of holistic strategies that leveraged partnerships with community agencies and LAO to address the needs of low income and vulnerable individuals. Kimberly has worked as a legal service provider in all regions served by LAO, and is keenly aware of the issues faced by racialized and vulnerable communities in different areas of the province.
For more information
For more information or to request a meeting or provide written feedback, please contact:
Kimberly Roach, Policy Counsel
Wayne van der Meide, Policy Counsel
Email: rcs@lao.on.ca